DEVELOPMENT OPTION 2
4 TOWNHOUSES
28 Hexham Street
KAHIBAH NSW 2290
Here is a potential development design that would work on this site. It consists of 4 x townhouses. The two end townhouses have four bedrooms and three bathrooms. The middle townhouses have 3 bedrooms/2 bathrooms or 3 bedrooms/3 bathrooms. The bedrooms in this 4 TOWNHOUSES option are of a decent size and all on the first floor where you can hear the ocean at night.
Each townhouse includes a 4 car garage with internal access. Hardly anybody has four cars, so this space could be used for any manner of workshop/studio/rumpus type activities. Each townhouse includes a private courtyard on the ground floor which opens out from a huge open plan living space where you would configure your kitchen and living spaces.
This development is consistent with other developments approved for construction in the Lake Macquarie LGA and in the Kahibah area.
Click the images below to expand...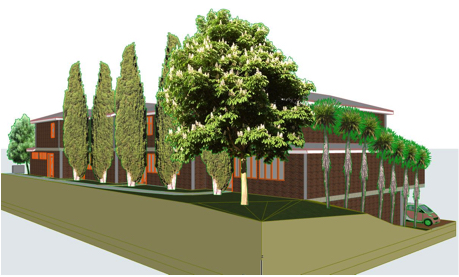 click files below to download...
TOWNHOUSES 1 & 4
272m² internal space (incl. 98m² basement/garage)
+ 31m² courtyard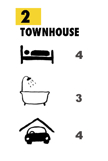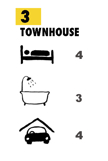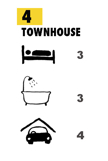 TOWNHOUSES 2 & 3
294m² internal space (incl. 98m² basement/garage)
+ 31m² courtyard